The Best Digital Nomad Blogs for Remote Work and Travel Inspiration
Are you ready to take your career on the road and join the ranks of digital nomads? If so, you're in a luck!
There are countless blogs out there that can help you navigate exciting world of remote work and travel. For this blog post we'll highlight some of the best digital nomad blogs for you to follow. Practical tips/advice on how to build a successful remote career and inspiring stories of other digital nomads — these blogs all about it.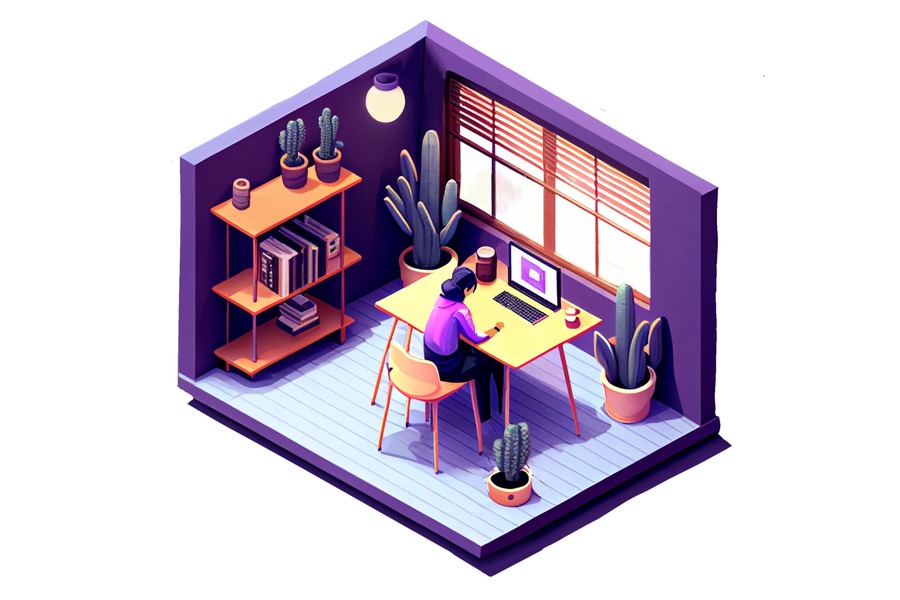 So pack your bags, grab your laptop and get ready to join our digital nomad journey!
A digital nomad is someone who uses technology to work remotely, often while traveling to different locations around the world. Digital nomads work in a variety of fields: software development, writing, marketing, consulting, design, etc. They use tools such as laptops, smartphones, and the internet to communicate and collaborate with clients and colleagues allover the world.
To find out more about digital nomads check out our article on what is digital nomad.
How digital nomad blogs can be helpful?
Digital nomad blogs can be an incredibly helpful resource. These blogs often offer
Practical tips and advice on building and maintaining a successful remote career
Inspiring stories and experiences from other digital nomads
Resources and information on finding remote work and managing finances on the road
Recommendations for the best destinations for digital nomads to work and travel
A sense of community and connection to other digital nomads
Motivation and inspiration to pursue your own digital nomad dreams All of these elements combined make digital nomad blogs an invaluable resource for anyone looking to join the ranks of remote workers and travelers.
Best digital nomad blogs
NomadLife101 is a blog created by Melissa, an entrepreneur, digital nomad, and SEO specialist. The site offers a wealth of resources and information for those interested in the nomadic lifestyle, including personal notes and tips on how to start living as a digital nomad, information on popular destinations and visas, and useful SEO tips and courses.
Whether you're just starting out as a digital nomad or are an experienced remote worker looking to optimize your online presence, NomadLife101 has something for you. Follow the blog to stay up-to-date on the latest insights and advice from Melissa and the wider nomad community.
Twoticketsanywhere.com is a digital nomad blog created by Matthew and Ashley, a couple who are full-time digital nomads. The blog aims to help readers learn about and succeed in the digital nomad lifestyle. Posts on the blog provide answers to questions like "How does a digital nomad live? Where do they work? What is their monthly cost of living? How do they choose a destination?" and more.
In addition, their site has a newsletter for digital nomads, it's sent out every Sunday and includes latest digital nomad updates, destination guides, work-from-home tips and other useful information. The blog is a great resource for anyone interested in or already living the digital nomad lifestyle.
Nomadicnotes.com is a blog created by James Clark, an Australian long-term traveler who has been traveling and living as a digital nomad since 2003. James writes about his experiences on the road and topics related to travel, such as transit and urban development, on the blog. James is also a location independent entrepreneur and running run his publishing business while traveling.
In addition to the blog, Nomadic Notes also hosts the Travel Newsletter, which is published every week and features the best travel reads and news from around the web.
Digitalnomadlifestyle.com is a blog created by Loren Ross, a successful digital nomad who travels the world while building his own business. This blog is for both existing and aspiring digital nomads, and includes useful content for readers to succeed in the digital nomad lifestyle. Inspiration, practical tips, and interviews with other successful digital nomads — all these and even more waits you there.
Conclusion
Digital nomad blogs can be helpful for those who interested in digital nomad lifestyle (or already living it). Such blogs usually offer practical tips, inspiring stories, and resources on building a successful remote career. Whether you're just a begginer or an experienced remote worker/traveler, it can help you navigate the exciting world of location-independant lifestyle and 100% worse following.